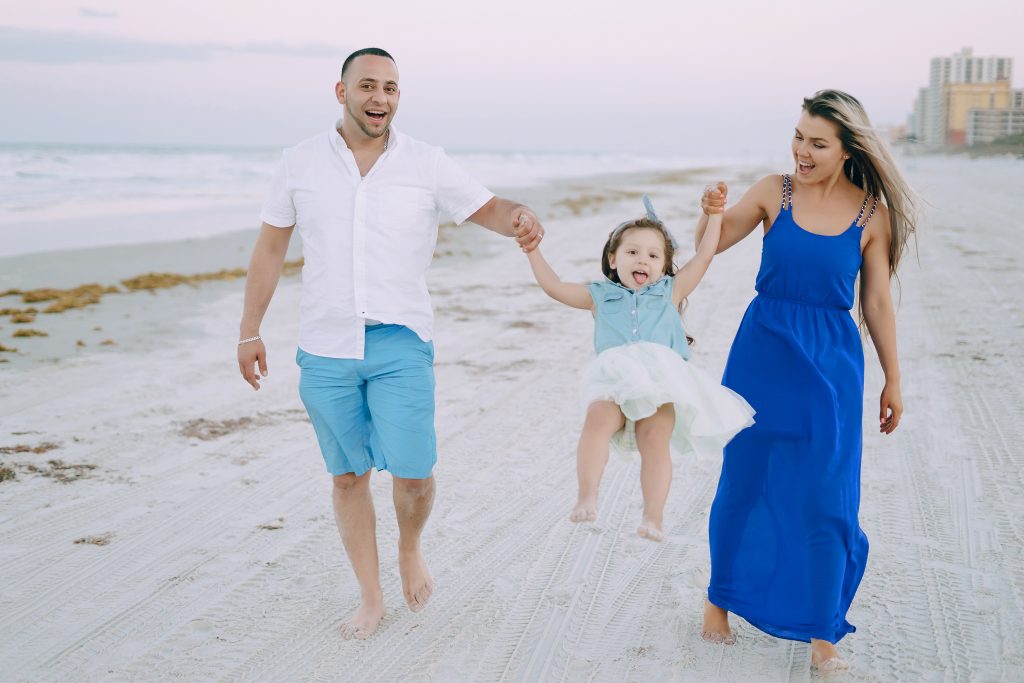 The Best Sarasota Vacation Property for You
Do you ever wonder why people go on a vacation? If you are someone who often takes a vacation you would know the answer to this simple question.
Many think that taking a vacation is just outrageously wrong. Putting daily chores and work on hold and flying to another country/city seems more like a sin that not everyone likes to commit. Do you think the same? Well,it's time to change your mind because taking vacations once in a while matters…like a lot.
Continue to read this blog post to know why you should take a vacation and what could be the ideal Sarasota vacation spots for you.
Why Vacations Matter
Vacationing provides numerous benefits and we will discuss then in detail for you.
1.     Vacations Help Clear Up Your Mind
One of the greatest perks of going on a vacation is that it helps you lose your ties (for a time being) with daily stress and worries. You find yourself more at ease which improves your overall well-being. You think less of your daily routine, freeing your mind from the challenges of your everyday life.
2.     Vacations Improve Your Mood
The saying all work and no play makes Jack a dull boy is true for a reason. Doing the same boring work every day can take a toll on you. You need a change and that's possible by going on a vacation. Trust us, a good vacation will make you feel so much better about life, your surroundings, and most importantly, yourself!
3.     Vacations Increase Productivity
If you want to be more efficient and productive at work, you will definitely have to take those vacation days you have saved up throughout the year. Various studies report that taking some days off can prevent you from office burnout.
Now you see how essential it is to take a vacation. However, you will need to ensure that your vacation is a special one. We recommend three Sarasota Vacation Destinations. Go for the one that suits you best.
Golf Enthusiasts
Sarasota, a gorgeous city in Florida, offers remarkable golf communities to all the golf lovers out there. Some of those famous golf communities are the Palm Aire, River Strand, and University Park Country Club. Players not only get to play golf here but these destinations offer other incredible amenities. For instance, in River Strand, besides golf, you can make the most of other activities like tennis. If playing games is not your forte, you can relax by the pool, or enjoy great meals at the clubhouse.
The Palm Aire is an enticing golf course and community which offers similar amenities like River Strand's. The unique feature of the Palm Aire is its 50-room lodge along with three golf courses. All three Palm Aire courses offer fun challenges to golfers of all levels – low, mid, or high. Moreover, the golf amenities of the Palm Aire also include two golf shops, two driving ranges, and a golf academy
Last but not least, the semi-private University Park Country Club is touted as the number 1 Golf course and rated four stars by Golf Digest since 1996. The award-winning golf club not only offers the best golf experience to the golfers but a lot more. It includes the Park Grille & Café, where all foodies can enjoy lunch or dinner daily. Be sure to visit on Sunday for the Mimosa Brunch Buffet.
Beach Lovers
Vacations seem incomplete without a visit to the beach. But with so many beaches it is hard to figure out which one to visit. Many of Sarasota's Vacation Properties offer wonderful views overlooking beaches such as Siesta Key beach and Lido beach. What is so special about these beaches? Well, let's figure that out.
Siesta Key beach, located on Siesta Key, has 99% sand that is soft and soothing to your feet. It has earned many awards including "the whitest and finest sand in the world", "the Best Sand Beach in America", and "The Best Beach in America". If you are a beach lover, you wouldn't want to miss out on the sparkling water and relaxing sand. A visit to this beach is highly recommended. Not too far away from the public beaches are great outdoor dining options, coffee shops, and shopping malls to bring back that perfect souvenir for your loved ones..
The next great beach for you to visit when in Sarasota is Lido beach – an ideal barrier island. The beach has two beachfront pools – a family pool and an adults-only pool. In addition, the Lido Beach Resort offers 3 hot tubs, a fitness center, and the Beachside Tiki Bar. To enjoy scrumptious drinks and a great swim.
Art Admirers
Downtown Sarasota is widely famous for diverse art and culture. If art is your passion, take some time and visit the exquisite culture and art galleries of Sarasota.
You can plan a fun trip to the Ringling Museum of Art – an official state art museum of Florida. The museum showcases 21 galleries of European painting and American and Asian Contemporary Art.  The institution is also a wonderful display of over 10,000 objects which include drawings, paintings, sculptures, photographs, decorative arts, and prints.
If you are a music lover, try to catch a musical performance of the Sarasota Ballet. The amazing ballet performances will win your heart, making your Sarasota trip all the way more enjoyable.
Once you visit Sarasota you will never get bored of the city with all of the amenities it has to offer. Jennette Properties has many Sarasota vacation rentals available, and when you fall in love with the city you can even find a yearly lease and make your stay a permanent one.