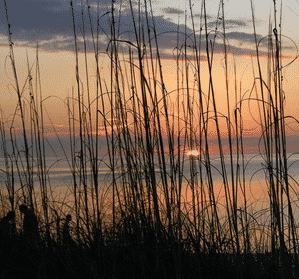 Florida has always been known for having some of the United States' best beaches. However, in recent years, Hawaiian beaches were still trumping many of these beautiful beaches. This year, Siesta Beach in Siesta Key, Florida, edged out last year's TripAdvisor's Traveler's Choice top ranked beach, Lanikai Beach in Kailua, Hawaii.
Siesta Key Beach
Known for its powdery, quartz sand and mesmerizing blue waters, Siesta Key Beach has so much to offer people looking for a Florida vacation destination. From the award-winning beach, to world-class shopping and fine dining, Siesta Key, FL has something to offer everyone.
After reading some of the reviews on TripAdvisor, it is easy to see why visitors love Siesta Key Beach just as much as the people who live here. Whether you are looking to come for a romantic getaway, a family summer vacation, or a destination wedding, Siesta Key has wonderful accommodations for everyone.
Florida Tops the List
Siesta Key wasn't the only Florida beach to make the list this year. We are happy to say that St. Pete Beach, Pensacola Beach, Clearwater Beach, and St. Augustine Beach also made the Top 10 Beaches in the U.S. list. Although not listed by TripAdvisor, the areas surrounding Siesta Key is also home to some equally beautiful beaches. Longboat Key has the secluded luxury beaches, while Casey Key and Anna Maria Island have the small town beach feel with the unsurpassed views that come from this area.
Your Next Florida Vacation
Staying near Siesta Key Beach is easy with Jennette Properties. We have many beach vacation rentals available so that you can stay in Siesta Key and enjoy everything it has to offer. Contact us online or call one of our offices today to start planning your next Florida beach vacation.