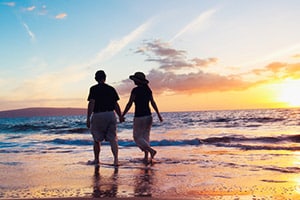 TripAdvisor users already ranked Siesta Key beach the no. 1 beach in America in 2015, but now with its finished renovations, it is even better.
The Siesta Key public beach already had everything you could ask for in a beach; powdery white sand and waters stretched all along the beach, making it able to handle the large amounts of people without getting too cramped. Now, complete with its $21 million makeover, including new renovations and historic restorations, America's best beach just got better.
New Amenities for the Ultimate Beach Vacation
New amenities to the beach include "a pedestrian esplanade that connects the park east to west, more access to and from Beach Road, modern and expanded restrooms and an upgraded and elevated concession area," according to visitsarasota.org. In addition to those amenities, parking is also now easier thanks to the renovations. More than half of the parking lot has been rebuilt with new parking lots east of the main entry. This development added more than 100 new parking spaces.
Not only is getting to the beach easier now, but enjoying the beach is easier too with new tennis courts, 20 picnic shelters and a brand new sandcastle themed playground. Additionally, the historic Siesta Key pavilion has been stored and is now a public gathering spot.
While you may just go to the beach to enjoy the sand and beautiful water, these restorations bring a new level of activities, allowing families to barbecue, kids to play, and everyone to enjoy their vacation just a little bit more.
Staying near Siesta Key beach is easy with Jennette Properties. We have many beach vacation rentals available so that you can stay in Siesta Key and enjoy everything it has to offer. Contact us online or call one of our offices today to start planning your next Florida beach vacation.