We asked our agents and they spilled the beans! We all know the best things are recommended by the locals. After all, they live here year round and have had plenty of time to try them out. Our agents were gracious enough to share some of the local activities they recommend here in Sarasota. Let's dive in so you can start enjoying yourself.
Throw Down at a Cooking Class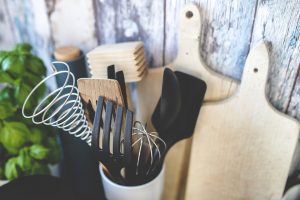 We understand you are here on vacation and the last thing you probably want to do is cook, right? There is a difference between having to and wanting to so why not try your hand at something new? One of the local activities you may want to try is cooking school because cooking can be fun and you get to eat. Publix Apron Cooking School  has a wide variety of cooking classes. Make it a date night with your significant other with the "Couples Cooking" class. Gather the grand kids for an amazing afternoon with the "Big Chef Little Chef" class. Maybe you just want to surprise your friends at the next dinner party with your new Sushi skills. There is a "Sushi 101" class too. Brush up those cooking skills and you will be throwing down like Bobby Flay.
Catch the Groove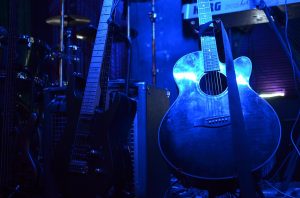 Yes,we are movers & shakers in our daily lives, but when on vacation you want to get Groovy. Sarasota is full of music venues. Are you into Jazz? If so, then Sarasota Jazz club is a great place to get Jazzy. The Jazz Club is dedicated to preserving and promoting the genre. Maybe Gospel is your Jam. Be sure to catch the Sunday Gospel Brunch at the Blue Rooster. They offer live gospel music and a brunch buffet. If you are looking for some theatrics with your music then you will want to head over to the Van Wezel, the Players Theater or the Sarasota Opera. If you are looking to get groovy on the beach then the Siesta Key Drum Circle meets every Sunday an hour or so before sunset. They encourage you to bring an instrument and your free spirit so be sure to let loose.
Let's Meet Up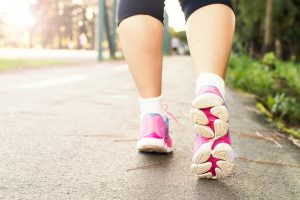 Most activities are best enjoyed with other people. When you are on vacation it might be a challenge finding other people who enjoy the same interests. Lucky for you there is a website for that. No, we are not talking about those dating sites but rather a local Meet Up page that tells you about groups meeting in our local area. Whatever you are interested in there is probably a group for that. There is a kayaking group, walking group, investors group, photography group and there is even a skeptics group for those non believers. If you still can't find a group then start your own. Don't spend your whole vacation wishing you had some friends to share some experiences with. Meet up and have a great time.
Experience the Legacy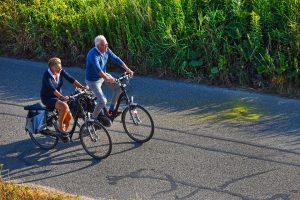 If you love to be outside then the Sarasota Legacy Trail is something you need to experience while visiting Sarasota. The trail is 12 1/2 miles on the old Seminole Gulf Railway corridor that has been converted into a multi-use recreational trail. Bike, roller blade, walk or run your way from Sarasota to Venice. The trail offers sites, wildlife, land marks, bridges, rest stops, bike maintenance stations, trailheads and free parking. Bike rentals and Surrey rides are available. Spend the day outdoors enjoying the amazing Florida weather while getting your fitness on. The Legacy Trail is one of the local activities that is highly regarded by our agents. Be part of the Legacy.
Blooms on the Bay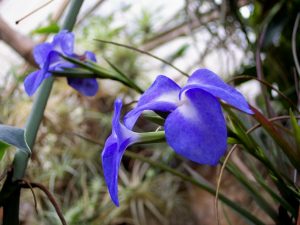 Sarasota is full of tucked away little treasures. If you didn't know to look for them you might miss out on something amazing. This is the case with Marie Selby Botanical Gardens. Located in the heart of Downtown Sarasota the botanical garden covers 15 acres and is located on the bay front. Fill your senses with the sight of amazing plants, smell the beautiful rare flowers and hear laughter of children in the children's garden. Visit the Koi pond and take some amazing pictures of natures beauty. Let your imagination bloom as the garden surrounds you and makes you feel like you are in a tropical oasis. The garden is also a great venue for weddings. Be sure to check out their calendar of events. Enjoy Yoga, Art, Music, Dancing and so much more.
As you can see our agents did an amazing job sharing the local activities that they love. The list was long so we could only choose a few. The Sarasota & Bradenton areas have so many vast experiences available. There is surely one to tickle your fancy.  When you vacation in one of our rental properties we want you to have the full vacation experience. Rest, relax and enjoy!
Jennette Properties is Your Luxury Vacation Resource
Jennette Properties is a full service property management company. We specialize in managing and leasing annual and vacation rentals. We have four offices and over 20 agents to accommodate your needs. If you are looking for a rental or have an investment property you are looking to lease, please give us a call.