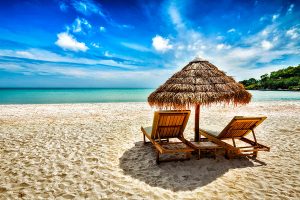 Do you always plan to explore a new city with an aim to visit its interesting historic and cultural sights but then end up spending a large portion of the trip eating at the local mom and pop restaurants to see how the food compares to what is available at home?
Truth be told, food can be the best thing about a trip abroad – or the worst thing. In order to ensure that you get to experience only the very best food, thorough research needs to be done related to restaurants in your destination city. Or an even better strategy is to get suggestions from those who have traveled there before.
If you are planning to go on a vacation to Florida, our advice would be to visit Siesta Key. It's a barrier island in the Gulf of Mexico – a perfect destination for all the foodies who want to enjoy a wide array of food, rich in color and flavors.
But before we discuss some of the best restaurants in Siesta Key, let us tell you some useful tips to consider when dining abroad or to be precise – Siesta Key!
1.     Google What You Don't Know
If you come across a food that you are not familiar with, instead of taking a chance, Google it. It could be the case that you are not aware of a certain vegetable, species of fish, or ingredient's name, a better bet is to first look it up on the Internet and be clear of what kind of a dish it is.
Otherwise, you will end up ordering something you don't really want to eat.  For convenience, upload mobile translation sites or apps on your Smartphone.
2.     Order What You Are Familiar With
When in doubt, order what you know already. By doing so, you won't risk ordering the wrong dish. This is especially true for those who follow vegetarian or vegan diets. It is always better to stick with those dishes that have ingredients you are familiar with.
3.     Tipping
It is always better to do your research regarding the tipping norms in your host country. In some places like America and Middle East, it is considered rude if you don't tip. So, when you visit any Siesta Key restaurant, make sure that you tip the waiters (20% is a standard tip rate for decent service).
However, there are parts of the world like France, Italy, Austria, and Hong Kong where the tips are directly added to your bill.
4.     Take Suggestions from Locals
If you want to try authentic and traditional food of the region, always ask the locals. Steer clear from tourists' restaurants as they are often very pricey for no special reason. Locals can recommend you the best place to eat with from experience not advertising!
Places to eat in Siesta Key
One of the most popular eateries in Siesta Key is (hands-down) The Old Salty Dog. Did you know that it was televised on the Travel Channel's famous show – Man versus Food? If you want to enjoy the best fast food, this place is for you.
From a wide range of hamburgers to sandwiches to their most popular salty dog hot dogs, this eatery has got it all. Other than burgers and dogs, the restaurant offers everyone's favorite fish and chips which have been voted best in the area several years in a row.
If calorie-filled foods are not your style, you will be glad to know that the eatery offers a wide variety of soups and salads too such as House salad, Caesar Salad, Fish gumbo, New England Clam Chowder, and Chef Salad.
It is one of the most relaxing and friendly places you will ever come across in Siesta Key. If you are traveling with your family or friends, it is truly a great place to hang out.
Another great place to relax with your family and friends is the Daiquiri Deck. It is a perfect place to enjoy some fun time with your loved ones as the place offers great music and some amazing treats to its visitors.
If you are one of those people who enjoy refreshing and tasty drinks, you must visit the Daiquiri Deck. The bar is especially known for its daiquiri drinks that have interesting names including Purple Haze, Deck Diesel, Bushwacker etc.
In addition to these drinks, there are specialty shots too for happy hour like the tequila shots and jager shots. But if you are on the lookout for more fun, try a frozen combinations such as the famous Swamp, Critical Condition, The Bush, Mangorita etc. Beer lovers can also enjoy a variety of brews such as Bud Light, Landshark, Miller Lite, Jai Alai, Shock Top etc.
Are you wondering what types of food you can find in the menu? There are many items for you to choose from such as various kinds of sandwiches, salads, fries, sweet potatoes, onion rings, salads, soups etc. If you are looking to have something light, you can go for salads. But if you are looking for a more fulfilling dish, then the oversized sandwiches, soups, and desserts are a good option.
These are just two of the more famous examples of restaurants on Siesta Key. Every street you turn down, you can find a new dining experience, from small delis to expensive speciality restaurants.  So make sure to work up an appetite while you're adventuring around the island on your Siesta Key vacation – the food options will not disappoint! Contact us today!