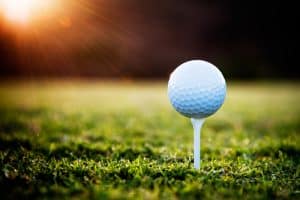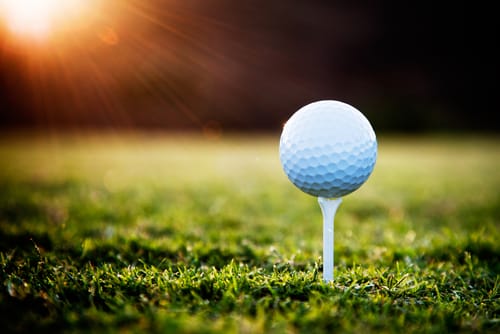 Ever since 1885, when John H. Gillespie brought his bag of hickory shafts to picturesque Sarasota and built his two golf holes, players have been knocking golf balls in the clear, blue skies. Today, Sarasota County's pristine streams, fresh cut fairways, sparkling lakes, and sugar white sand bunkers are enjoyed by golfers from around the world.
In this article, we'll delve into these three gems of golfing in Sarasota, Florida.
Phone: 941-708-3617
First on our list is the River Strand Golf & Country Club. River Strand is one of our most requested communities, and for good reason. River Strand is a private, gated, golf community within the 2,500 acres of Heritage Harbour, wonderfully situated along the Manatee River. All rental guests may enjoy use of River Strand's 27-hole golf course and clubhouse (along with other amenities). The three nines designed by Arthur Hill include the Estuary nine, perhaps the most difficult of the three due to water and a few longer holes, the Sanctuary nine which offers slightly less trouble, and the Tributary nine which has the best mix of holes.
Phone: 941-359-9999
North of the city of Sarasota you'll find our next golfing getaway, University Park Country Club. They offer three outstanding nines of golf designed by Ron Garl. The community offers secluded neighbourhoods that overlook shimmering lakes, preserve areas, and expansive fairways. All three nines are exciting to play and with six sets of tees on each nine, there are exponential course combinations and yardages that may be achieved. The fairways run firm and fast with speedy, true greens.
Phone: 954-975-6225
Lastly, Palm Aire Country Club offers an enjoyable challenge for golfers of all levels of ability. From the back tees, the Palms tips out at 6,944 yards, par 72, and the Cypress is 6,810 yards, par 72. The Oaks and the Cypress courses were designed by the renowned duo of Tom and George Fazio, while the Palms was laid out by William Mitchell. Beyond the course, the Palm Aire community offers some of the best vacation rentals in the Sarasota area.
You can gain access to their clubs during your stay at a Sarasota vacation rental in one of the beautiful communities built around the courses. To find out more about the golf vacation rentals available, contact Jennette Properties today!