Have you used Jennette Properties?  We would love to hear about your experience.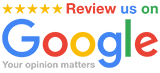 If you are looking for a property manager contact Kathy Smith at Jannette Properties. Kathy is efficient, knowledgeable and honest. She will always look out for your best interest and go the extra mile to help you out. I hired Kathy Smith on numerous occasions. I will not hesitate to seek her out in the future to further assist me with any of my landlord needs.

Renee Guertin


used Jennette Properties to manage one of my homes in the Sarasota area, within a month they had a qualified renter moved in with a 3 year lease. My agent was very accommodating . They handle all of the tenants needs and I collect a check which is nice since we live in New York full time. My wife appreciates that we don't have to send any repair men for incidental issues from across the country, its all handled locally.

Chris Mitchell


Searching for an upscale vacation rental that would meet our needs is no easy feat in Sarasota Fl, but once we contacted Roxanne Knopps, with Jennette Properties, we knew the job would get done! Roxanne is extremely professional, attentive, personable and proactive. The rental that we were interested in was booked within a couple of days and she contacted us immediately to let us know. Any request, made by us , was followed through in a timely fashion. She made sure the rental was ready for our arrival and resolved any minor issues quickly. We highly recommend Roxanne! George and Elaine, Toronto Canada

George Semler

My wife Barb and I would like to take this opportunity to personally thank Jennette Property agent Cathy Foley.
9/13/19
Within one year we sold our home and moved into another short lease in St Augustine. Then after deciding to build in Lakewood Ranch, Cathy helped make the transition to a very nice rental in University Park seamless. Any questions or  problems where solved with Cathy's professional assistance right away.
Thanks Jennette Properties for your agents like Cathy Foley.
Mr. & Mrs. Pudinoff
________________________________________________________________________________________________
November 14, 2018
RE: 7702 Lake Vista Court, Lakewood Ranch, FL (2017/2018)
Dear Mr. Jennette,
I am writing this letter to tell you how pleased I was with the support that I was provided by your employee Patrice Ivan during our rental stay at 7702 Lake Visa Court in Lakewood Ranch.
Patrice and her associate Tanya previewed this lovely condo to my husband and I. We were immediately happy that we were able to find such a great place to live while building our own villa in Lakewood Ranch. Our expectations were all met and we signed the contract right away.
We did have a few issues that needed addressing once we moved in to the condo. We were always able to get in touch with Patrice who acted as the intermediary between Jennette Properties and the Landlord who resides in California. I am happy to tell you that Patrice was very helpful in resolving any problems that arose.
My husband unfortunately died in May prior to the end of our lease in October. This situation resulted in many more issues or me. Working with Patrice and the Landlord, I was able to vacate he condo in September, so I could move home to Pennsylvania. I paid the lease until its conclusion in October and kept the air conditioning on until the lease end. However, since my husband handled the lease, I did not realize that I left a security deposit on the table. Patrice found the error, contacted me to let me know, and had the deposit returned to me. Her character and due-diligence again became apparent.
Finally, she was able to rent the condo the last two weeks of October which resulted in a 2-week refund of my last months rent.
Mrs. Sussman
Pennsylvania
___________________________________________________________________________
December 16, 2018
Georgia,
On behalf of your Minto team, I wanted to thank you for your energy, flexibility, and commitment. We are not accustomed to working with such a solid professional. Your responsiveness and willingness to support our effort is an overwhelming relief.
I know we are going to jointly enjoy an amazing season!
Allan Schweinberg
Director, Sales and Marketing
MINTO COMMUNITIES – USA
12300 Manatee Ave W, Bradenton, FL, 34209
T 941.896.4826 | C 407.408.5000
A division of The Minto Group